Mr. Ajai Vikram Singh
About Mr. Ajai Vikram Singh
MR. AJAI VIKRAM SINGH joined the Indian Administrative Service (IAS) in 1967 and served in various capacities with the Central and State Governments.
Apart from various field and Secretariat postings in Uttar Pradesh, he served with various Ministries of the Government of India. He was Minister (Supply) in the High Commission of India in London; the first Chief Secretary of Uttarakhand and Secretary Revenue, Secretary, Non-Conventional Energy, Secretary Road Transport and Highways and Secretary Defence, Govt. of India.
He was a Director/ Chairman on a number of Company Boards like Maruti Udyog, BHEL, IFCI, Hindustan Aeronautics Ltd. (HAL), Mazagon Docks Ltd. and Indo-Gulf Fertilizers.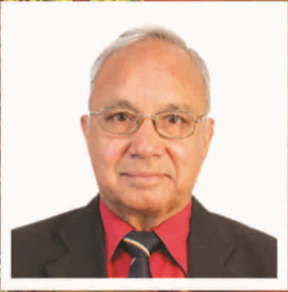 Mr. Suresh Mathur
About Mr. Suresh Mathur
MR. SURESH MATHUR is an alumnus and a third generation teacher of Mayo College. Mr. Mathur started his teaching career in Mayo in 1965 and went on to teach at Stanbridge Earls School in England in 1973 where he was a Housemaster and taught English and Geography to British pupils. He returned to India in 1982 after having done his PGCE from the University of London. Mr. Mathur was also the Principal of The British School in New Delhi from 1984 to 1986, Our Own English High School in Dubai from 1989 to 2000 and the Founder Principal of the The Army Public School in Dagshai. He was also the Chairman of the Council of CBSE affiliated schools in the Gulf in 1998-99, Head of the Asian Schools and the Director of GEMS (Global Educational Management Systems) in Dubai. Mr. Mathur is on the Board of several schools like MGD Jaipur, Springdales School - Jaipur, Birla International School - Kishangarh, Sangam School of Excellence - Bhilwara and Maharana Mewar Public School - Udaipur.He is a sports enthusiast with a keen interest in Springboard Diving, Gymnastics, Rock Climbing, Mountaineering and Sailing.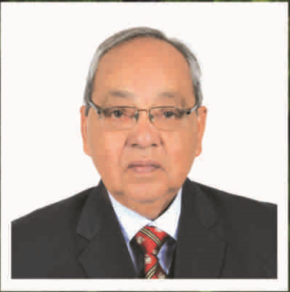 Mr. Ramesh Mathur
About Mr. Ramesh Mathur
MR. RAMESH MATHUR is an alumnus of the prestigious Mayo College, Ajmer where he later served as the Head of the Department of Geography for eight years and as a Housemaster for ten years. He left Mayo in 1990 to head the Alwar Public School. In 1998 he was selected by the Board of Directors, Indian Schools in Oman, to the post of 'Educational Advisor' to 15 Indian Schools in the Sultanate of Oman. In 2004 he received the coveted Indira Gandhi Priyardarshini Award for valuable contribution in the field of Education. He has also authored Geography Books for the Oxford University Press. A sports enthusiast, he represented India in Springboard Diving in the Dual International Championship between India and Ceylon at Colombo in 1969 and won a silver medal for the country.
Dr. Madhav Deo Saraswat
About Dr. Madhav Deo Saraswat
DR. MADHAV DEO SARASWAT is a Post Graduate in English and has a Doctorate in Hindi. He served at The Doon School for sixteen years, with six years as a Housemaster. While at Doon he was actively involved with Round Square and Community Service. Dr. Saraswat moved on from The Doon School and started two schools as the Founder Principal. The Sapkal Knowledge Hub, Nasik subsequently promoted him to the post of CEO of their wider educational venture which included four Colleges, apart from the Orchid School. He is presently the Principal, Scindia School, Gwalior.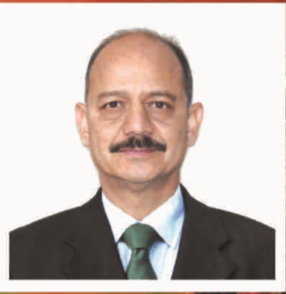 Mr. Shankar Singh Adhikari
About Mr. Shankar Singh Adhikari
MR. SHANKAR SINGH ADHIKARI is the Principal of The Rajkumar College, Rajkot established in 1870. He is on the Board of Governors of his alma mater, Rajkumar College, Raipur. He is also the representative of the Indian Public Schools' Conference (IPSC) and on the Governing Body of the CBSE, New Delhi.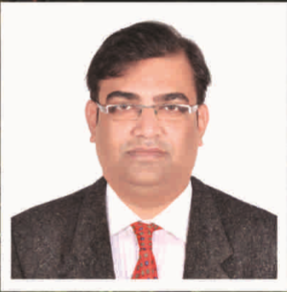 Dr. Shahnawaz Khan
About Dr. Shahnawaz Khan
DR. SHAHNAWAZ KHAN is an Assistant Professor in the Department of Chemistry, Bhupal Nobles' University, Udaipur. He earned his PhD from CSIR, Lucknow. He is a distinguished teacher, medicinal chemist and brilliant researcher. Dr. Khan has studied synthetic transformations and is an authority on characterization of the organic compounds through spectroscopic methods. He has also synthesized some novel hybrid molecules and has published more than 25 research papers.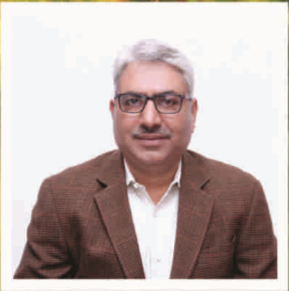 Prof. Chetan S. Chauhan
About Prof. Chetan S. Chauhan
PROF. CHETAN S. CHAUHAN is an eminent Professor and Head of the Department of Pharmacy at the Bhupal Nobles' College of Pharmacy, Udaipur. He was Superintendent Pharmacist and Director, Sales and Marketing-Botsalo Medical Books at Gaborone, Botswana. Dr. Chauhan has published more than 60 research papers and serves on the Editorial Board of the International Journal of Pharmaceutical Sciences and Research.